Historical building
The Riverboat Centre and Riverboat Museum is located within a turn of the century building that originally operated as a rowing facility.
It is among one of the first architecturally designed rowing centres in New Zealand. You can still see the original W.R.C wooden letters, short for Wanganui Rowing Club, above the front door at the entrance to the building.
The building was restored by community volunteers and turned into a wonderful workshop for the restoration of the Paddle Steamer Waimarie in the late 90's and later became the Riverboat Centre and Riverboat Museum.
We have a small range of souvenirs which can be purchased from the booking office.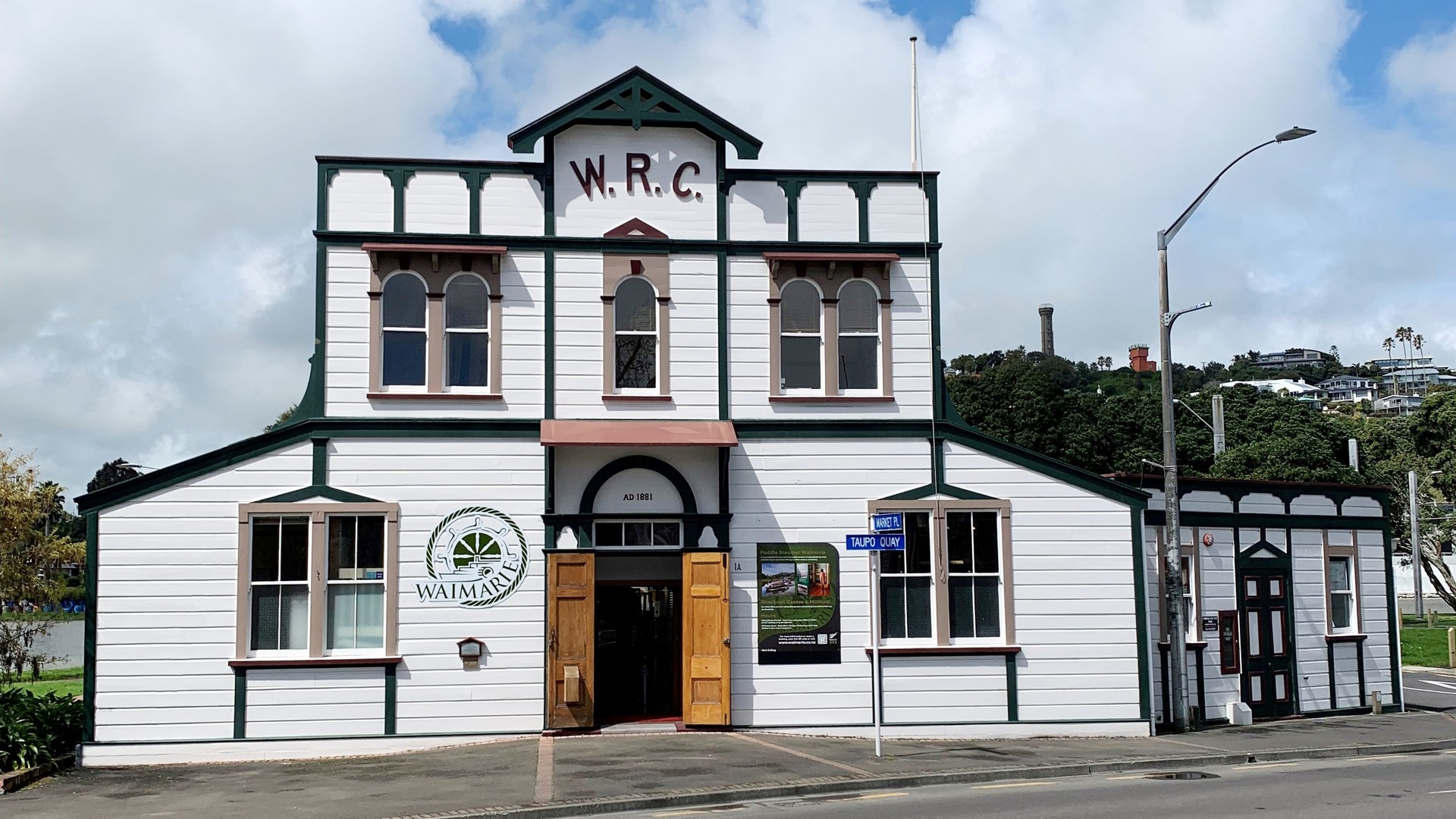 Residence of our pigeons
The Riverboat Centre is also the residence of our two homing pigeons, Alexander and Baxter.
Alexander and Baxter join passengers on every Cruising at 11. They are our Pigeon Post and are carried up the Whanganui River where passengers are invited to handwrite a personal message which our crew insert into canisters which are attached to the pigeons' legs before releasing them.
Being the well trained pigeons they are – they fly back to their loft at the Riverboat Centre where after the cruise the authors can see their messages have arrived safely.
The Pigeon Post gives our passengers a unique experience and insight into how homing pigeons were used for long distance communication on the river back when the riverboats operated.