2022 - 2023 Season: Online booking is now available for our 2022 - 2023 season which begins on the 3 September 2022.
Please note: 8 October 2022 - 11am Cruise will leave at 11.30am due to Heritage Month Activities.
Winter Maintenance: We are currently not operating while we complete our winter maintenance.
Riverboat Centre & Museum: Open Mondays, Wednesdays & Fridays - 10am to 2pm.
New Zealand COVID-19 Protection Framework - Orange Phase
Masks are required while visiting the Riverboat Centre. You do not need to wear a mask on the vessel but may choose to if you wish.
Please note that during Orange Phase of the COVID-19 Protection Framework we may have to cancel some cruises due to insufficient passenger numbers and that we may have to amend these restrictions at short notice.
If you have cold, flu or COVID-19 symptoms, please postpone your visit or cruise with us.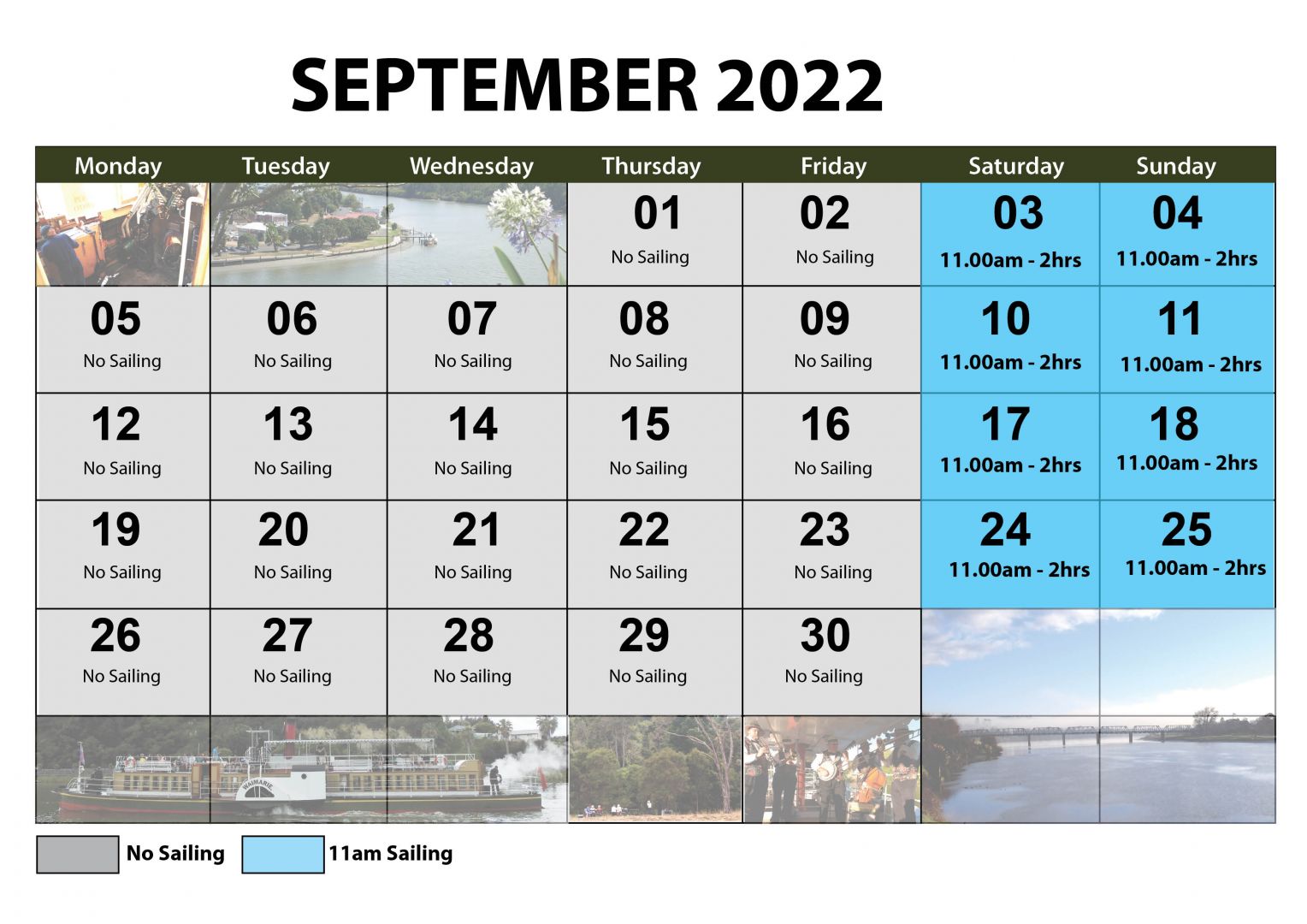 Please Note: 8 October 2022 - 11am Cruise will leave at 11.30am due to Heritage Month Activities