During 'Project Waimarie', the original design and manufacturing methods were followed as closely as possible, though the restored vessel complies with all modern safety standards.
She still boasts covered and open sun decks, two saloons, two toilets and a galley.
Her original engines have been reconditioned and are still in use today. All the hull plates were cold riveted – with approximately 40,000 rivets.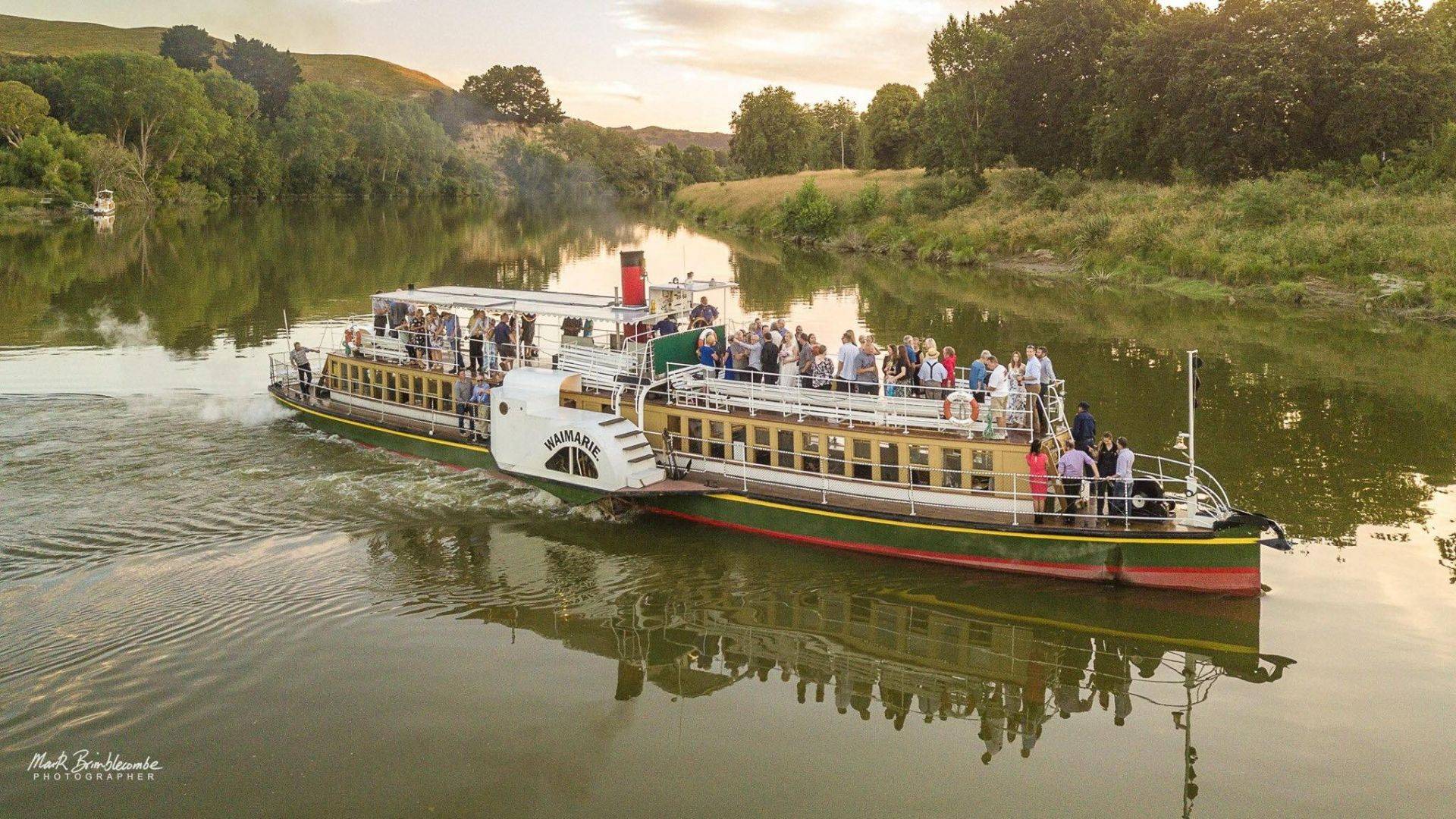 General
Gross Tonnage – 80 tons
Register Tonnage – 53 tons
Waterline Length – 100.2 ft
Waterline Breadth – 16 ft
Propulsion Side Paddles – 2
Speed – 10.5 knots
Passengers – up to 80 (110 for private cruises)
Mandatory crew – 6
Engine
Makers Yarrow & Co, Poplar, London, 1889
Engines Two single-cylinder, double acting, non-condensing, inclined horizontal with Gooch valve gear
Bore & stroke 9″ x 24″ – 86 IHP
Drive Direct to paddle shaft
Cruising revs 42rpm
Cruising speed 6-7 knots
Max rpm – 70
Max speed 11 knots
Reconditioned in Wanganui and tested on 10 May 1999
Boiler
Yarrow water tube boiler
Working pressure 160psi
Max. evaporation rate 8000 Ib/hr
Grate area 14 sq ft
Water tubes 1 1/4 dia x 616
Coal consumption 4 cwt/hr